A. D. Allen
A D Allen
April 18, 1930 ~ February 27, 2018
Services for A.D. Allen, 87, of New Diana, will be 11:00 a.m. Saturday, March 3, 2018 at Mt. Moriah Baptist Church in Avinger. Burial will follow at Mt. Moriah Cemetery under the direction of Reeder-Davis Funeral Home in Hughes Springs. There will be a time of visitation from 5:00 until 8:00 p.m. Friday evening at the funeral home.

Mr. Allen was born April 18, 1930 and passed away February 27, 2018. He was preceded in death by his wife, Elizabeth Allen; brothers, Bobby Lee Johnson, Robert Lee Johnson, James Walter Dowell; sister, Maedan Williams; and parents, O.D. Allen and Virginia Frankie Dowell.

He is survived by his brother, Frank A. Dowell of Houston; sisters, Tommie (Jerry) Hatten of Avinger, Sherry Ann Gaston of Houston, Robbie Mitchell of Daingerfield, and Ona Gene Tate of California; special friends and family, Orris Portley, Cheryl Brantley, LaSonya Lee, Daquan Martin, and Larry Black; and a host of nieces and nephews.
Memories Timeline
Guestbook
---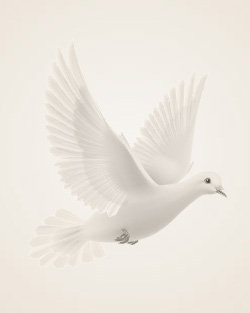 August 9, 1925 ~ January 13, 2008
Funeral services for A. D. Allen ,82, of Daingerfield will be held 10:30 A.M., Tuesday, January 15, 2008 at Harris Chapel United Methodist Church, Hughes Springs with Rev. Richard Dowden and Christopher Martin officiating. Burial will be in Harris Chapel Cemetery, Hughes Springs under the direction of Reeder-Davis Funeral Home, Inc. Family will receive friends Monday from 6-8 P.M. at the funeral home. Mr. Allen was born August 9, 1925. He passed away January 13, 2008 in a Hughes Springs nursing home. Mr. Allen worked as a terminal manager for Air Products in Lone Star. He was a member of Harris Chapel United Methodist Church. Mr. Allen is survived by his wife; Catherine Allen of Daingerfield, two sons and daughters-in-law; Robert and Cyndi Allen of Daingerfield, and Dewey and Des Allen of Cleveland; two daughters and sons-in-law; Kathy and Joe Terrell of Daingerfield and Mary Alice and Craig Martin of Daingerfield; three brothers, J.P. Allen of Linden, Robert Allen of Rockwall, and Donald Allen of Texarkana; 8 grandchildren and 4 great grandchildren.
Memories Timeline
Guestbook
---